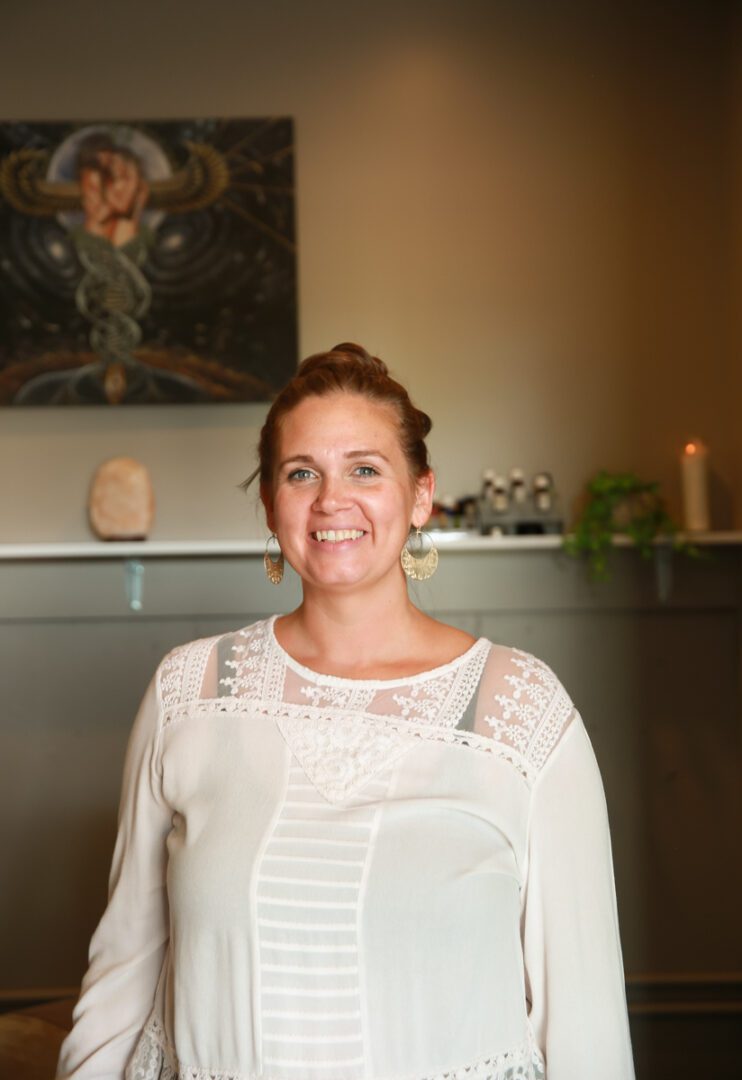 Licensed Massage Therapist
Specializing in Myofascial Release
Zoe is a 2008 graduate of the Center for Massage and Natural Health in Asheville NC. She received advanced training with the John F. Barnes three-part Myofascial Release and Unwinding program in Portland OR in 2011. Compassion comes first for Zoe and she offers a warm and calming presence while empowering clients to strive for health and balance. She believes we all have the power to overcome stress and pain and that massage and natural health is key to a comfortable and joyful life.
What Zoe's clients are saying…
As a musician, I have chronic back issues and tension and have been to many different LMT's but Zoe exceeded my expectarions.  It was so convenient being away to book an appointment online. When I arrived for my appointment Zoe was professional and courteous. During the appointment I was able to relax and she listened to all my needs which allowed me to have a relaxing customized experience. I will be back and was so impressed at how much better I felt and how Zoe was really able to tailor the appointment to my needs. Thanks Zoe!
Zoe works wonders!! I have been going to her for Theraputic massages for a few months now and every time I leave there I feel so much better. It's a relief being able to get up in the mornings and not hurting anymore and able to work long days with these treatments. I highly recommend her for your aches and pains!!
My massage was wonderful! I highly recommend Zoe! She gives the BEST massages!
Zoe is amazing! … I can't imagine anyone doing a better job than Zoe!