Do you frequently doubt your intuition because you worry about what others may think? Do you tend to put other peoples' needs first, instead of your own? Do you feel your soul suffocating in the "loudness" of the world?
It's really frustrating when you don't follow your intuition because doubt and judgement overpower what you know to be true in your heart.
Bouncing around like a pin-ball in a chaotic world with everyone pulling and pushing you based on what they want from you is exhausting!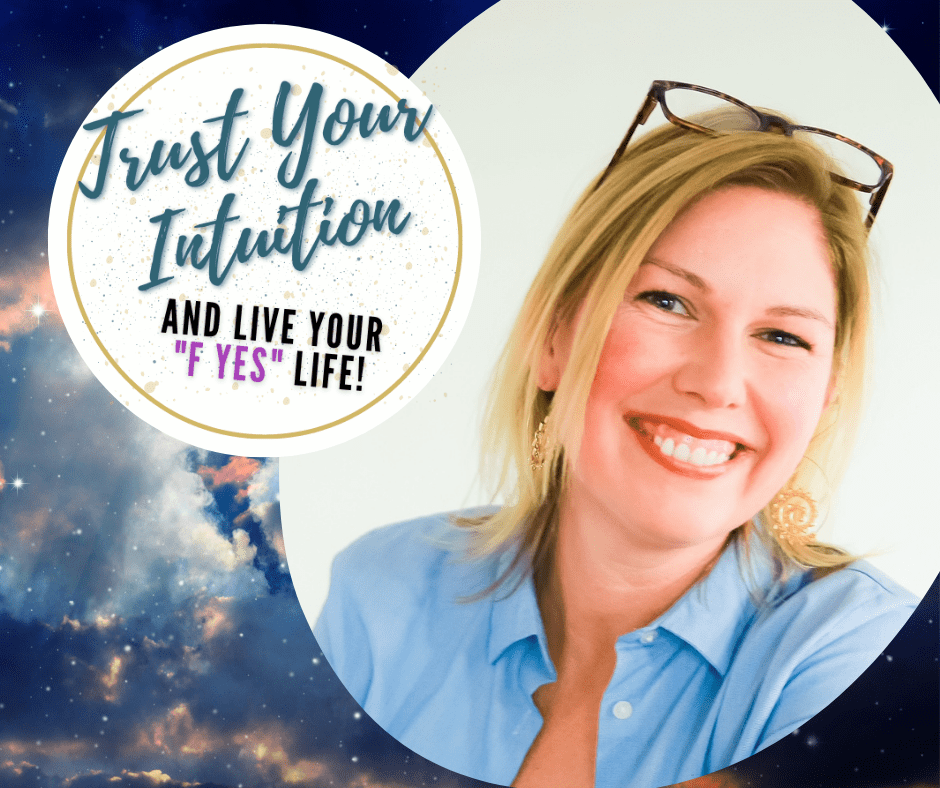 My name is Sara Biermann and I have specifically designed a program to help women who have busy work and family lives  to trust their intuition and live their F Yes Life! "Trust Your Intuition & Live Your F Yes Life" is different from other programs out there because I am not teaching "the secret way." I'm here to tell you that there is no one-fits-all-approach to living the life of your dreams. Everyone is different, and it's my passion to help you find your individual method that works for you.
You don't need to learn how to be intuitive. You don't need to take a quiz. You don't need more information. You were born intuitive! You DO need to decide that YOU are worth the time and $ to invest in remembering your natural gift. You DO need to use your will and take the step!
With my 23+ years of experience in the Health and Wellness world, I can share my experience with you to help guide you on your path, but I'm not here to push my own personal method. If you want to talk more to see if this program is a good fit for you – I am here. 
In life there are deciding moments where we choose to go with the mainstream or we can dare to take a more authentic and trusting way. We are going to live free, trusting our own intuition and live our F Yes lives! Who's coming with me?
If you hear your inner voice saying, "F YES," then that's your calling to sign up! If you feel a stirring inside you while reading this, that's your cue to sign up!
Let's do this!
– Sara Biermann
Feel free to contact me with any questions you have at [email protected] and please, if you feel called, click the button below to sign up!
If you aren't ready to commit, sign-up now for my FREE VIRTUAL class where you'll get a preview of my exclusive Trust Your Intuition and Live Your F Yes Life program.